This June, it will be 10 years since I first released Colors! as a prototype for the Nintendo DS. Since then, it has lived on a multitude of platforms like iPhone, Android and PSVita, but no version has been so successful as Colors! 3D for Nintendo 3DS, which still is one of the best sold titles on the Nintendo eShop and one of the top reviewed titles for the platform.
With last week's launch of Nintendo Switch, we've gotten questions about the future of Colors!. What we've built together with the community is very dear to us and the almost 4 million (!) paintings in the gallery is something we treasure. It is important to us to allow that to keep growing, and we plan to support it as long as we can, hopefully indefinitely.
We've also been asked if there will be a version of Colors! for Nintendo Switch. We love the Nintendo Switch (and Zelda is absolutely amazing). However, at the moment, we are not working on bringing Colors! over to that platform as we are heads down working on a brand new game. Once we've finished that I'll take a long hard look to see if the Switch would be a good platform for Colors!.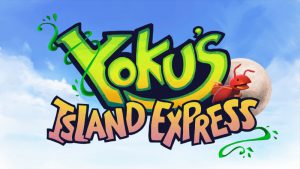 Our new game is called Yoku's Island Express, which I'm building together with a new team called Villa Gorilla. It's an open world pinball adventure for Nintendo Switch, Xbox One, PlayStation 4 and PC. I invite you to check our reveal trailer out at http://yokugame.com.
With much love,
Jens