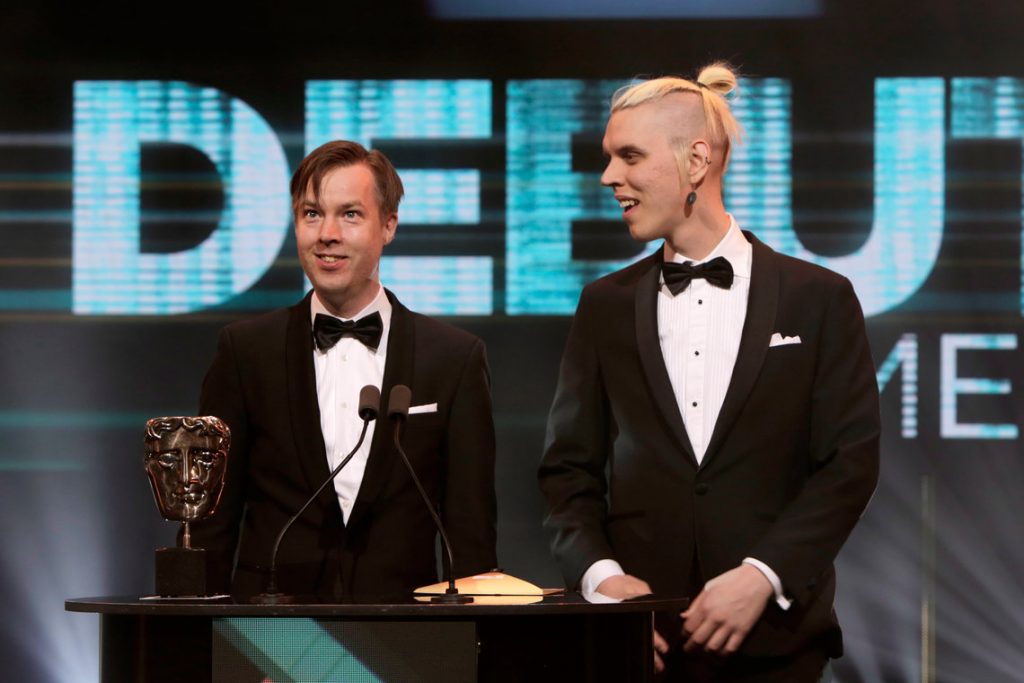 Thursday night was such a huge night. We won a BAFTA with Yoku's Island Express for Best Debut. Getting up on the stage in from of the world completely threw me off in a way I didn't expect, and I didn't manage utter more than some quick thanks from my memorized list of all the amazing people that was part of its development. I'll try to correct that here instead.
It's such a huge honor and it is one that I will feel proud of for the rest of my life. All the games nominated were absolutely amazing and I can't really believe that our game was put up front. Having to carry that ridiculous heavy trophy around for the evening and getting to meet my friends, peers and heroes was an incredible experience.
Mattias should have been there up with Linus and me, as well as Tom, Jesse, Johanna & Marcus. It could not have happened without all the hard work, from Sound, Music, Art and Tech – all the pieces they built needed to be there in harmony to create the wonderful package that is Yoku's Island Express. So should the amazing team at Team17 with their steadfast support to make the game the best possible it could be and to help us get it out there in the hands of our wonderful players. Also our friends and families, who supported us for the almost 5 years of development and helped up figure out how to make the game better every step of the way.
Thank you so much for the opportunity to be part of this with you, and I hope we will be able to create more fantastic games together in the future!